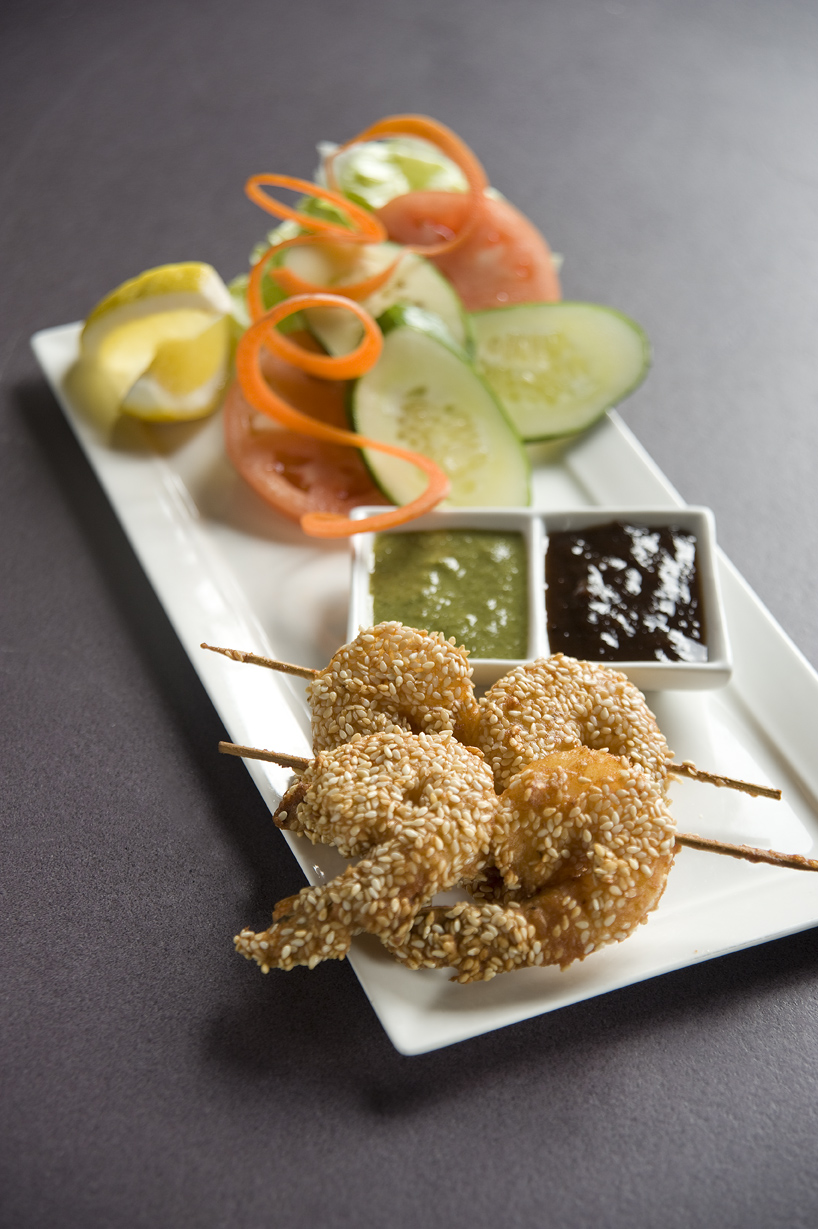 Masala Art has introduced a brand new and expanded Dinner Menu with over 50 new and delicious selections to experience. Our family and culinary team have worked extensively and enthusiastically to bring our guests the finest in regional Indian selections, many of which are unique to our restaurant. We pride ourselves on these culinary innovations and hope that you will enjoy them as much as we did in developing them.
We have introduced plenty of healthy vegetarian, vegan and gluten free options – Try the healthy South Indian Green Beans Poriyal or Beet Root-Paneer Tikki. In addition, all of our non-vegetarian selections are now prepared Halal for our guests to enjoy. For our meat-lovers, the Masala Braised Lamb Shanks are sure to be a favorite!
Please Click Here, for Full Menu Details and Item Descriptions.
Here are some new menu features and recommendations:
A new tapas menu with some exciting and unique additions. Try the mouth-watering Chicken Popcorn, Chicken Kali Mirch, or the tasty Rosemary Naan Bruschetta.
Introducing our new Chaat menu. On our previous menu we introduced the popular Bombay snacks: Radga Pattis, Pao Bhaji and Samosa Chaat. These favorites haven't gone anywhere. In fact, we had to expand and separate this section of the menu due to their overwhelming popularity. Now, you can also try our Vada Pao, Bhel Poori, and Paani Poori.
Set the mood right by starting with a healthy new appetizer or tapas item. We recommend the Chicken Tikka Lettuce Wraps, Soya Chops, or the tasty Kale & Spinach Tikki (That's right…Kale). Masala Art has figured out a way to make it taste good!
Since the addition of our Indian Chinese selections three years ago, they have become the most popular and admired section of our menu. Well…it just got better! Be sure to try the Sweet Corn Soup, Honey-Ginger Shrimp and the Chicken Wasabi Fingers. Don't forget to order the Spicy Hakka Noodles.
Traditionally, we have offered a wide selection of Northern Indian cuisine. With this expanded menu we pride ourselves on delivering offerings from many regions of India. Some new features include Karahi Chicken Lahori, Afghani Chicken Pasanda, Chettinad Fish Curry, and Hydrabadi Sukha Mutton Curry – a fabulous goat concoction.
With this menu, Masala Art truly delivers aromatic and complex flavors carefully selected from all over the Indian sub-continent. This menu took over a year for our executive and culinary team to develop. Our ideas are original and unique. We are excited to offer our guests these novel and innovative varieties.
My personal favorites so far are the Masala Braised Lamb Shanks, Chickan Dostana, Chicken Lababdar and Hydrabadi Sukha Mutton Curry. Hope to see you soon at Masala Art so that you can tell us your new favorites!
Sorabh Kapoor
Manager
Masala Art