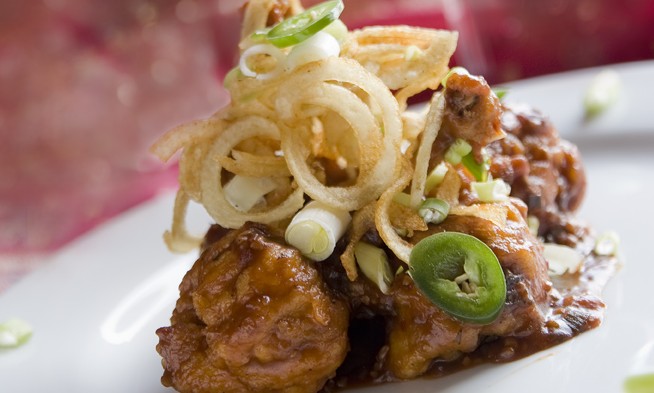 (served with basmati rice)
Chicken Tikka Masala (GF)
India's most famous dish! White meat grilled chicken cooked in a delightfully spiced creamy tomato and paprika sauce 19.
Chicken Saag (GF)
Succulent pieces of chicken simmered with spinach, tomatoes and exotic spices 19.
Chicken Vindaloo (GF)
Very Spicy! Juicy pieces of chicken marinated in red chilies and vinegar, stewed with potatoes 19.
Chicken Korma (GF)
A mild chicken curry simmered in a creamy almond and cashew sauce 19.
Chicken Akbari (New!) (GF)
Tandoori grilled Reshmi Chicken Kebab sliced and sautéed with spiced bell peppers and onions 19.
Butter Chicken (New!) (GF)
Pulled tandoori grilled chicken simmered with fresh tomatoes and puréed cashew nuts – Authentic Northern Indian recipe 19.50