Celebrate the Festival of Lights with an enticing
Diwali Dinner at Masala Art!
Diwali is the Indian festival of lights. Diwali commemorates the return of Lord Rama, along with Sita and Lakshmana, from his 14-year-long exile and vanquishing the demon-king Ravana. In joyous celebration of the return of their king, the people of Ayodhya illuminated the kingdom with earthen diyas and celebrated by bursting firecrackers. For Hindus, Diwali is one of the most important festivals of the year and is celebrated with family and friends by performing traditional prayers and holding small get togethers in their homes.

Special Thaali Dinner available
Saturday, November 14 & Sunday, November 15, 2020 Only
5:00 to 9:00 pm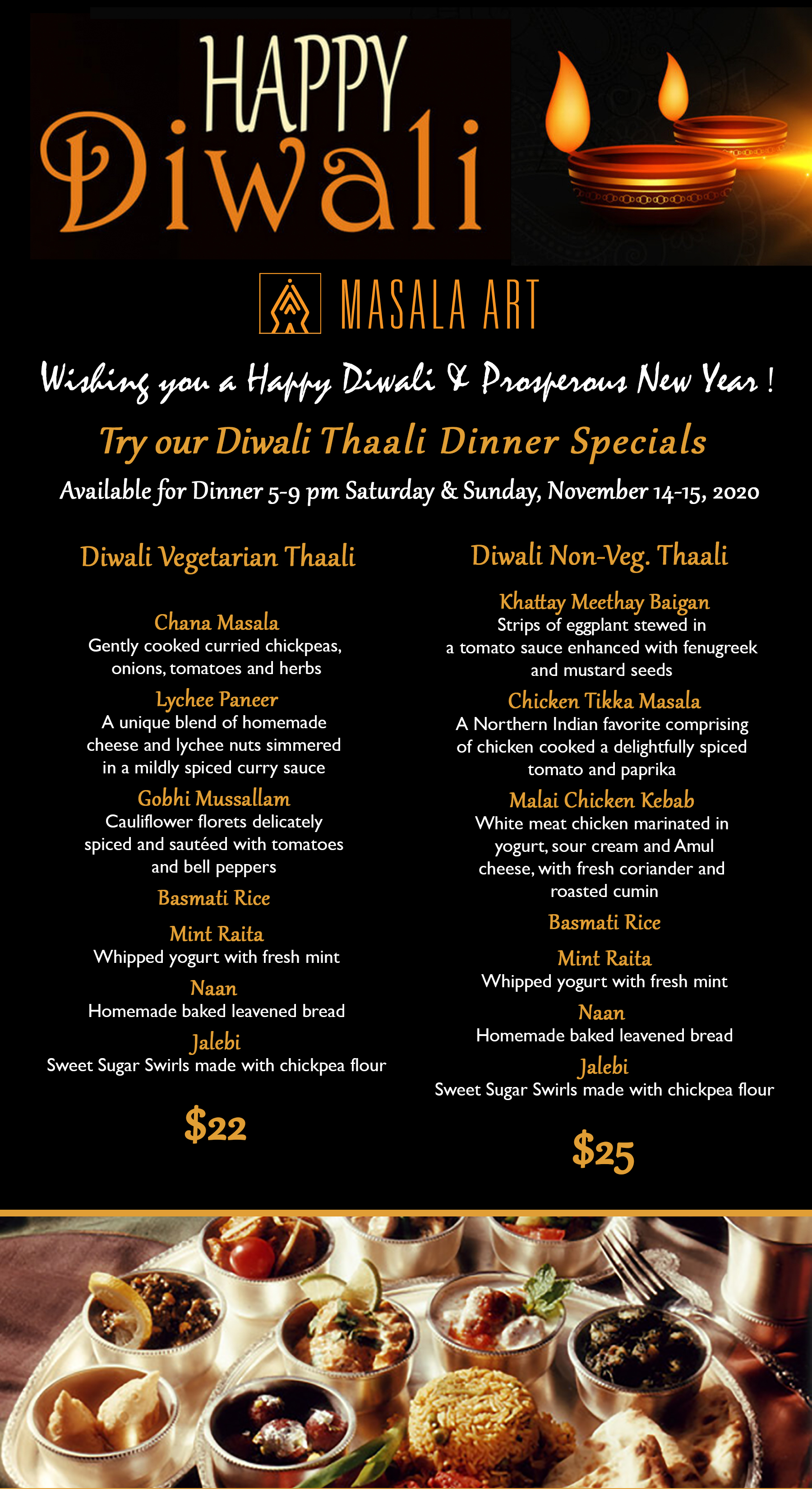 Make Your Reservation Now!