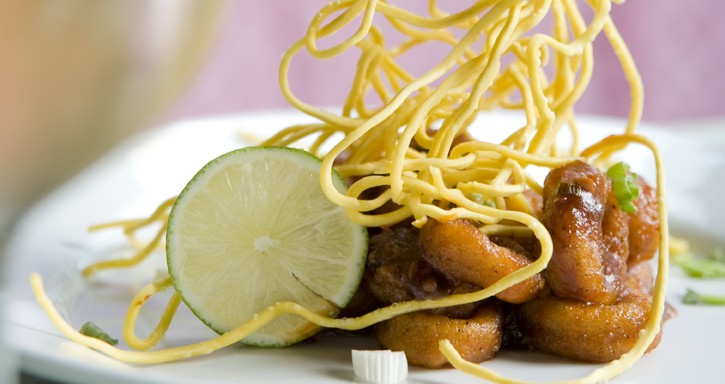 Mulligatawny Soup* Gluten Free!
A lentil soup made with herbs, mild Indian spices and a touch of garlic 5.
Tomato Basil Soup* Gluten Free!
A zippy blend of tomatoes, cumin, ginger and garlic 5.
Chicken Soup
Mildly spiced homemade chicken soup 5.50
Vegetable Samosa*
Handmade turnovers stuffed with seasoned potatoes and green peas 5.
Lamb Samosa
Handmade turnovers stuffed with spiced ground lamb 6.
Spinach & Onion Pakora*
Crispy fritters fried in chickpea batter 5.50
Beet Root-Paneer Tikki (New!)
Beet root, spiced homemade cheese and potato patties 8.
Cheese Pakora*
Batter-fried homemade cheese fritters 6.
Spinach Cheese Rolls*
Delectable spinach and homemade cheese rissoles with a touch of green chilies 6.
Malai Shrimp Gluten Free!
Delicious tandoori grilled shrimp coated with yogurt and spices 14.
Kale & Spinach Tikki (New!)
Delicately spiced vegetarian patties with kale and spinach 8.
Tandoor Chicken or Paneer Taco
Mini taco shells filled with spicy minced tandoori chicken or homemade cheese* 7.
Vegetarian Platter
Vegetable Samosa, Spinach & Onion Pakora, Cheese Pakora, Spinach & Cheese Roll 9.
Non-Vegetarian Platter
Lamb Samosa, Chicken Pakora, Haddock Pakora, and Shrimp Pakora 11.