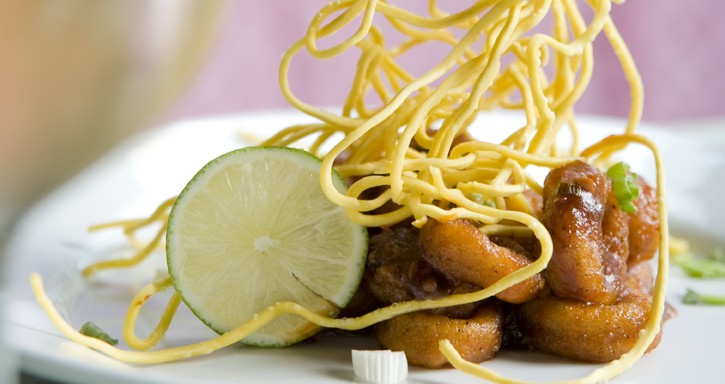 Mulligatawny Soup* Gluten Free!
Lentil soup flavored with herbs, mild Indian spices and a touch of garlic 5.50
Tomato Basil Soup* Gluten Free!
A zippy blend of tomatoes, cumin, ginger and garlic 5.50
Vegetable Samosa*
Handmade turnovers stuffed with seasoned potatoes and green peas 5.50
Lamb Samosa
Handmade turnovers stuffed with seasoned ground lamb 6.50
Spinach & Onion Pakora*
Crispy fritters fried in chickpea batter 6.
Beet Root-Paneer Tikki (New!)
Beet root, spiced homemade cheese and potato patties 8.
Paneer Pakora*
Batter-fried homemade cheese fritters 7.
Spinach Cheese Rolls*
Delectable spinach and homemade cheese rissoles with a touch of green chilies 6.50
Malai Shrimp Gluten Free!
Delicious tandoori grilled shrimp coated with yogurt, and spices 15.
Tandoori Chicken or Paneer Taco
Mini taco shells filled with spicy minced tandoori chicken or homemade cheese* 7.50
Vegetarian Platter*
Vegetable Samosa, Spinach & Onion Pakora, Cheese Pakora, Spinach & Cheese Roll 9.50
Non-Vegetarian Platter
Lamb Samosa, Chicken Pakora, Haddock Pakora, and Shrimp Pakora 12.