Latest Update: We are now open for indoor seating for dining and of course for take-out and delivery service. If you have any questions please call 781.449.4050. Also we are offering 10% off of all takeout orders exceeding $100.00. Gift cards are also available for your loved ones.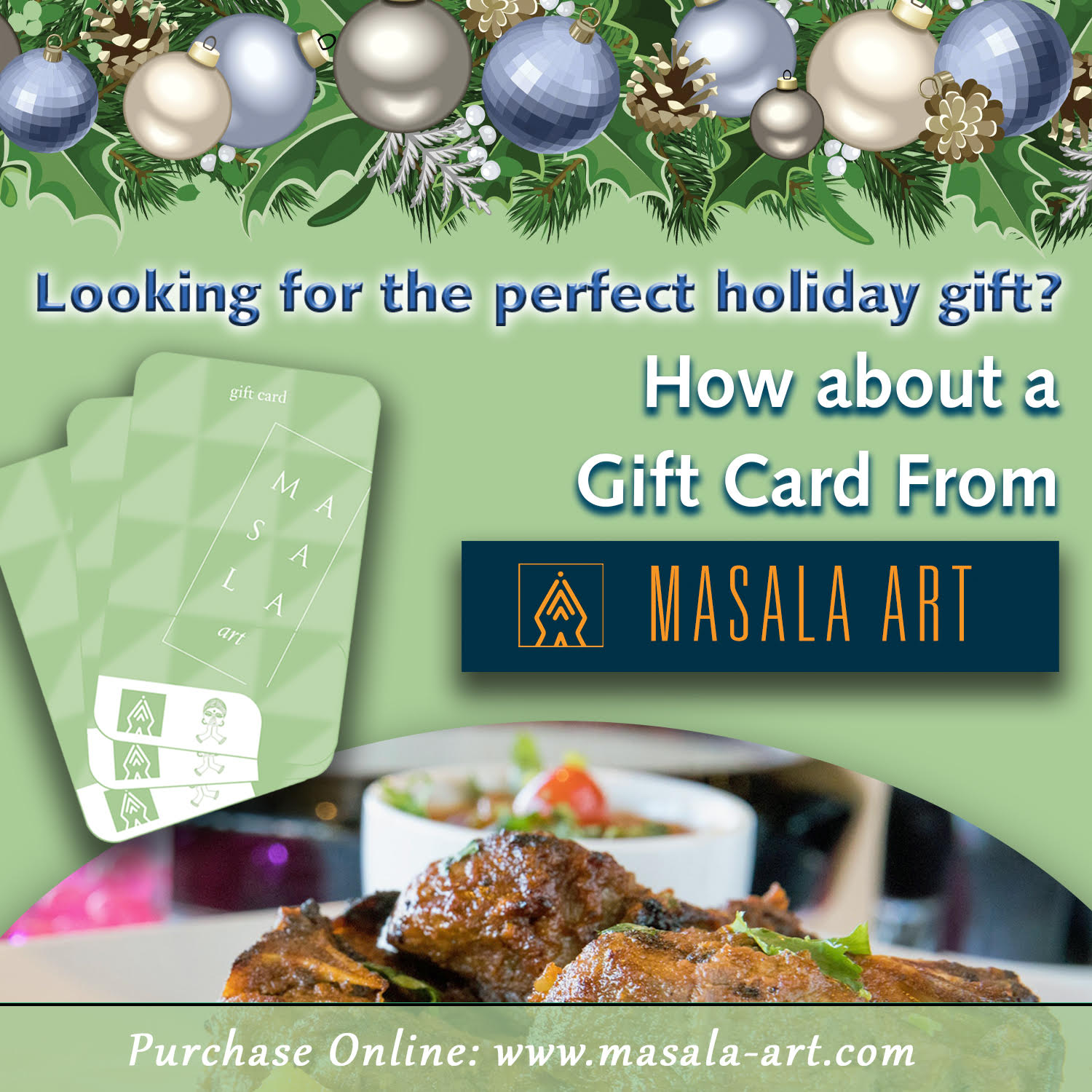 Delivery services will continue through our online partners, GrubHub, Doordash, and UberEats. Please visit their respective websites for details.
We appreciate your continued support of our business. On behalf of the Masala Art Team, we wish families the best. Please be well and safe.
sorabh@masala-art.com | 781.449.4050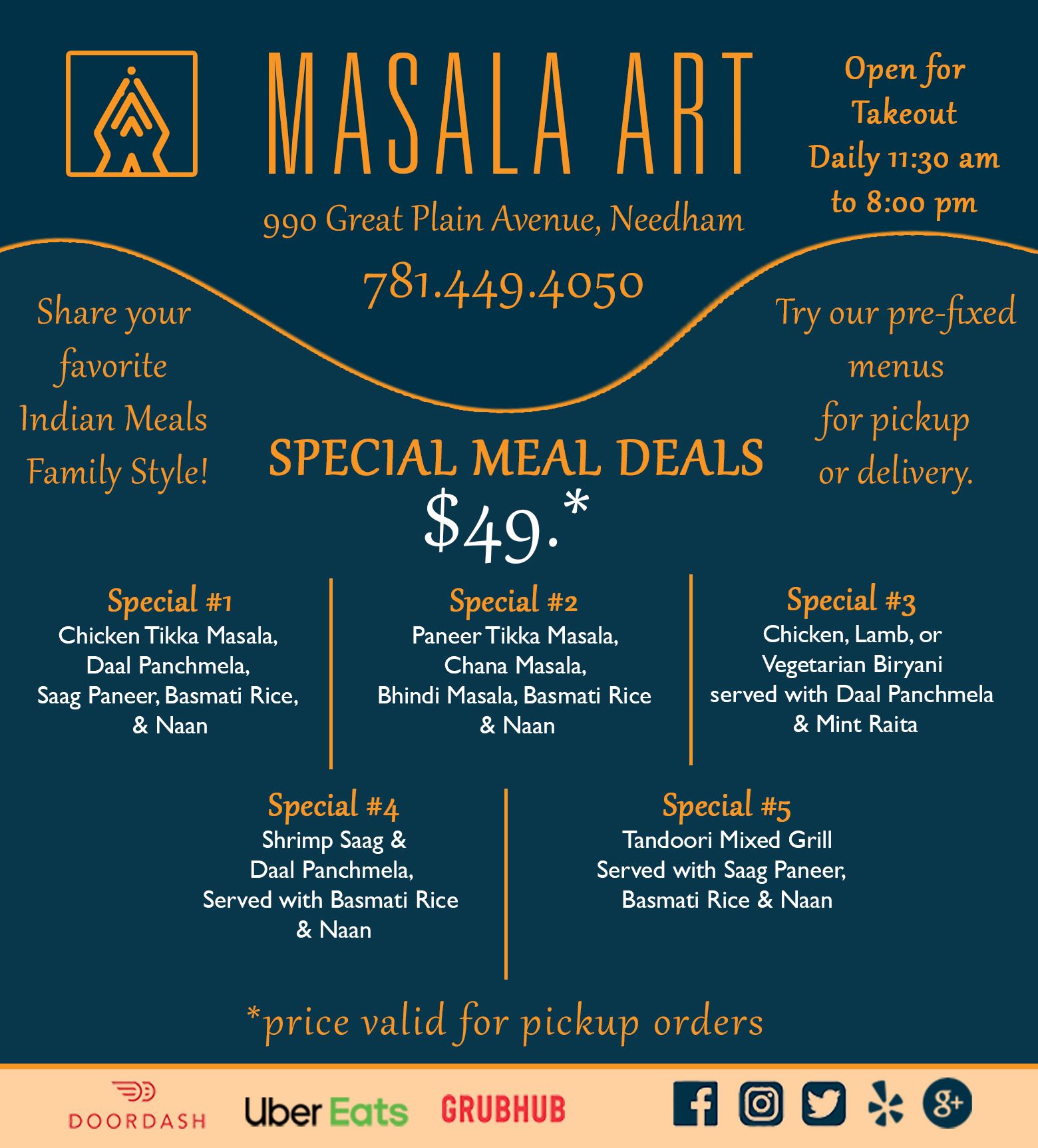 SHARE YOUR FAVORITE INDIAN MEALS
FAMILY STYLE!
TRY OUR PRE-FIXED MENUS FOR PICKUP OR DELIVERY.
Affordable, delicious and easily shareable with your family.
Order online at www.masala-art.com
Or Through Our Delivery Partners:
Uber Eats, Doordash, Grub Hub.
Temporary Covid-19 Hours:
Daily from 11:30a to 8:00p
Pickup Orders over $100 receive 10% off.
Please call 781.449.4050 to Place your order
Our cuisine and its new home reflect the breath of Indian culinary traditions, its diverse culture, art forms, religions and regional specialties – blended together in modernity and contemporary flare. In recent years, with the increase in popularity of Indian cuisine, Indian restaurants have sprung up in every American city and town. As a pioneering Indian restaurant in Boston, we are proud to share our country's diverse culture, art forms, religions and regional specialties with our restaurant guests. Our dishes include family recipes as well as those inspired by India's extensive culinary landscape. Namaskar, please visit Masala Art for a delightful culinary experience. For Reservations Please Call: 781.449.4050.