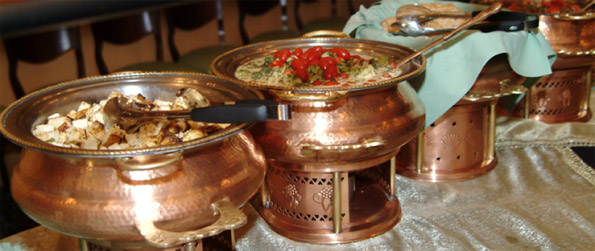 Daily Lunch Buffet* – $18
(Available to dine or take-out 11:30am – 3:00pm) Features a variety of delicious dishes from our Menu Includes our popular authentic Indian snack 'Chaat'.
Saturday & Sunday Brunch* – $20
Featuring South Indian vegetarian crepes and Live Chana Bhathura.
*Pricing above is good for parties up to 15 guests. For private events or any party of 15 guests or more are required to make reservations in advance and will be given a special menu based on the details of their party. Please contact owner, Vinod Kapoor at (617) 230-2100 or by email at vinodkapoor1@gmail.com.