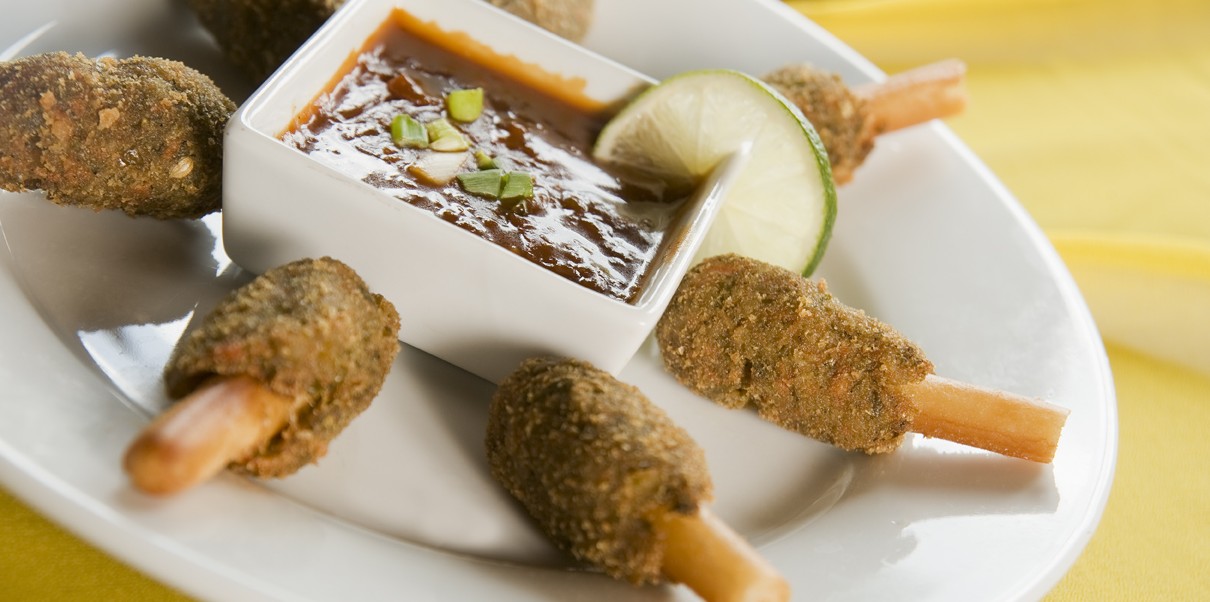 Vegetable Lollipop with Chili Sauce*
Minced vegetables wrapped around a bread stick 7.
Vegetable Spring Rolls*
Hand-rolled dumplings stuffed with spiced cabbage and vegetables 6.50
Chicken Lollipop
Chicken wings coated in a spicy chili marinade 9.
Chili-Garlic Calamari
Spicy calamari tossed in a special homemade red chili and garlic sauce 9.50
Honey Ginger Shrimp (New!)
Shrimp glazed with soy sauce, honey and ginger sauce 13.