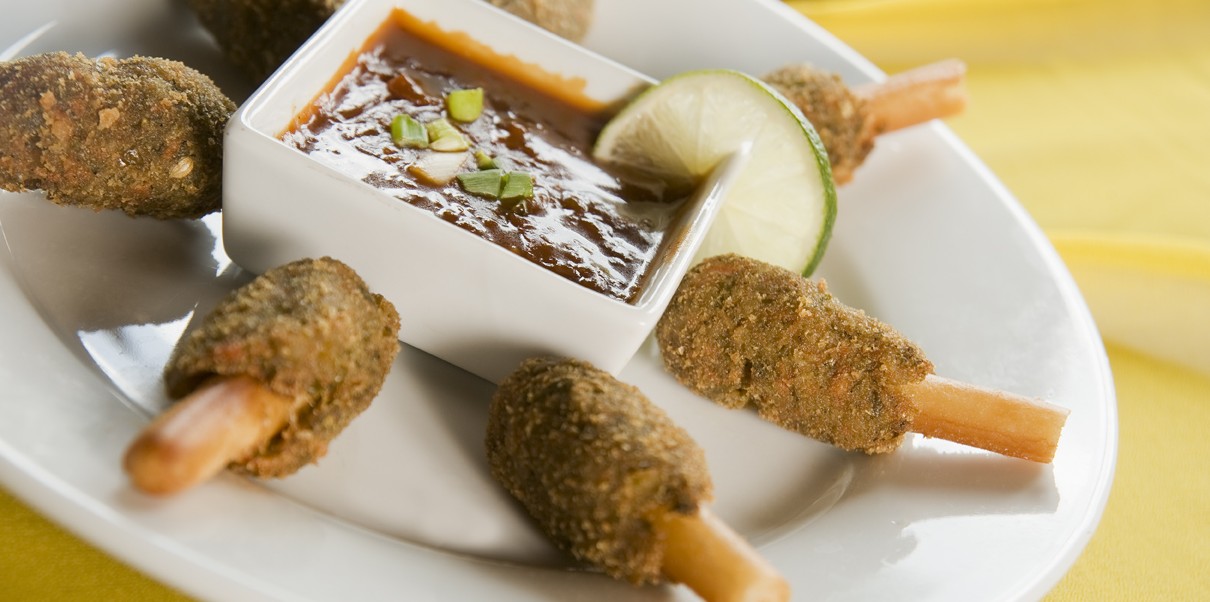 SOUPS
Hot & Sour Soup*
A zesty hot and spicy soup made with vegetable broth, scallions, and carrots 5.50
Sweet Corn Soup (New!)
Creamy goodness without the cream. Vegetarian* 4.50 Chicken 5.50
APPETIZERS
Vegetable Lollipop with Chili Sauce*
Minced vegetables wrapped around a bread stick 6.50
Vegetable Spring Rolls
Handrolled dumpling stuffed with spiced cabbage and vegetables 6.
Chicken Lollipop
Chicken wings coated in a spicy chili marinade 7.50
Chili-Garlic Calamari
Spicy deep-fried calamari tossed in a special homemade red chili and garlic sauce 9.
Wasabi Chicken Fingers (New!)
Crispy chicken strips coated with wasabi 7.50
Honey Ginger Shrimp (New!)
Pan-seared shrimp glazed with soy sauce, honey and ginger sauce 11.
Skewered Sesame Baby Corn (New!)
Sesame crusted baby corn fritters 7.
Garlic Tuna Roll (New!)
Delectable crumb-fried tuna and potato rissoles 8.